Welcome to Central
We've Prepared a Place for You
---
"Go therefore and make disciples of all nations, baptizing them in the name of the Father and of the Son and of the Holy Spirit, teaching them to observe all that I have commanded you."
- Jesus
Our Vision
To be a Great Commission people who make committed, spiritually mature disciples of Jesus Christ through an intentional spiritual growth process.
Our Great Commission Process

EXPLORE
People are looking for truth and hope in a world filled with lies and confusion. We invite you to join us in one of our services or our community focused events to discover the authenticity of life at Central.

ENGAGE
Through small groups and other ministries, we seek to connect people with people and the Bible to life to find connection and encouragement through family. There is a place for you.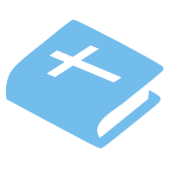 ENRICH
As you begin to grow in community and relationship with us, we invite you to also grow in the grace and knowledge of our Lord Jesus through involvement in one of our Enrichment Classes designed to help you understand the Bible in a deeper more meaningful way.

EMPOWER
When a disciple is grounded in faith and support by their church community, they can do amazing things for others. As a spiritually maturing disciple, we invite you to serve Christ and His church through mission opportunities and the use of your unique spiritual gifts.
Start Your Journey
Who We Serve
We serve Jesus Christ by serving all those in our care. This includes the church congregation, the lost (those who have not yet found a spiritual home), and those in need (the poor in wealth or spirit).
Families
We are a place for families from every background; natural, blended, foster, adopted, or "it's complicated", you will find love here at Central where you can grow in relationship with Jesus and others. We offer a ministry to families with children with differing abilities and needs. Please contact us to find out more about how we can serve your family.
Children & Students
We offer several opportunities for children, students, and young adults to find connections and grow in Christ.
Individuals
Married, single, divorced, widowed, or whatever life has brought you, you will find connection and community here at Central.
Caring Center Food Pantry
We offer aid to those in need through our Caring Center. If you are going through hard times or just need a hand-up, our caring center can provide you with basic staples to get you through.
Our Gatherings
Each week we gather to worship and grow in relationship with one another and with Christ Jesus our Savior.
Sunday Worship
Connect Groups -

9:30 AM

Worship -

10:40 AM

Enrichment Classes -

4:30 PM

(fall and spring only)
Wednesday Activities
Prayer/Bible Study -

4:00 PM

Fellowship Meal -

5:00 PM

Preschool and Children's -

5:30 PM

to

7:00 PM

Youth Activities -

5:30 PM

to

7:00 PM

Caring Center Food Pantry -

6:00 PM

to

7:00 PM
Parents' Day Out
We offer a Parents' Day Out program for families with children 6 weeks through four years old. We offer the option of a Monday/Wednesday program, or a Tuesday/Thursday program. We are open all year, even through the summer months. Please click the link below to learn more.
More Info
Our Sermons
Hebrews 10:25 tells us "And let us consider how to stir up one another to love and good works, not neglecting to meet together, as is the habit of some, but encouraging one another, and all the more as you see the Day drawing near". Therefore, we encourage you to join us in-person for worship. Click the button below for directions on how to find us and plan your visit. If you are not in the local Oak Ridge area or unable to gather with us in person, please join us via our live stream. You can also view our past services by clicking on the archive button. See you soon!
Join Us in Person
Live Stream
Service Archives
Join Us Today
We invite all explorers who are seeking truth and authenticity to discover the freedom for which Christ has set us free.
Worship with Us
In-Person
Online
Live
Watch with Us